A rural hotel in Spain surrounded by nature
Hostal Almanzor is a rural hotel in Spain surrounded by a priviledge nature. In this post we want to reflect the great article that the Spanish Magazine Oxígeno has published about our rural hotel in Gredos.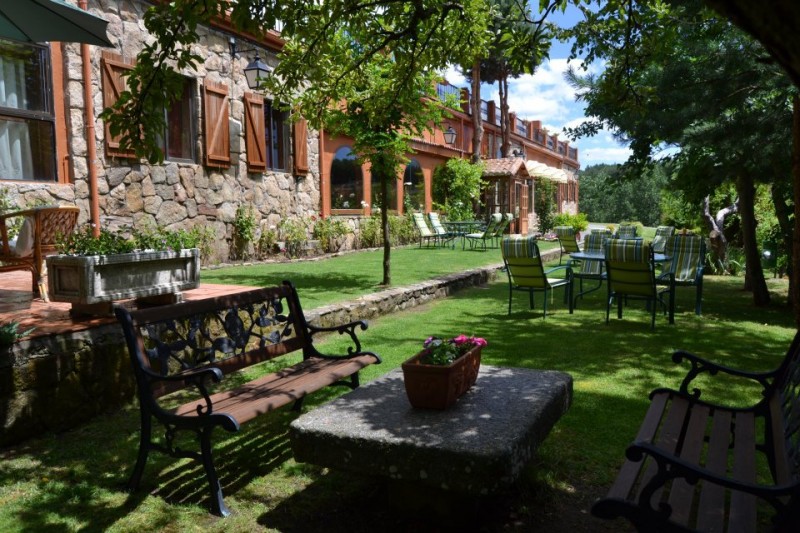 «At an altitude of 1,560 m. Hostal Almanzor is located very close to the town of Navarredonda, in the north of Sierra de Gredos. This rural hotel in Spain is 45 minutes from Ávila, an hour and a half from Segovia, less than two hours from Toledo or Salamanca, and two hours from Cáceres or Madrid. It is 45 minutes from Ávila, an hour and a half from Segovia, less than two hours from Toledo or Salamanca, and two hours from Cáceres or Madrid.
It is a cozy hotel, which could well be called Mountain Hotel.
This rural hotel in Spain is a pretty building that is quite integrated into the landscape thanks to the abundant trees that surround it. It has several outdoor and indoor terraces to enjoy leisure time off, both in summer in the garden, and in winter by the fireplace. It has 28 rooms (for single, double or mini family apartments for up to five people, many with a terrace and all with their own bathroom).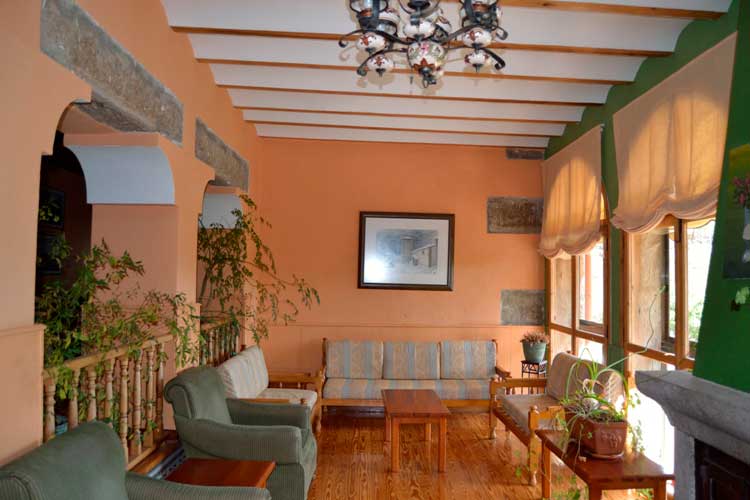 Rural hotel in Spain decoration:
Luis Alfonso is passionate about ornithology, and the walls of the rural hotel give good proof of this, it has pictures of birds in the area:  the goshawk, short-toed eagle, mountain greenfinch, alpine pipit, etc…There are also mountain references with several maps of Gredos and photos and pictures of different mountains and mountain ranges of the world; as well as a mural of the history of mountaineering in Gredos yielded by mountaineer Miguel Angel Vidal. And as a curiosity: an original photo from two centuries ago of the photographer Paul Taynaz of the Couloir Whymper in Chamonix, which was given to the hotel in 1972 by French mountaineers who love Gredos.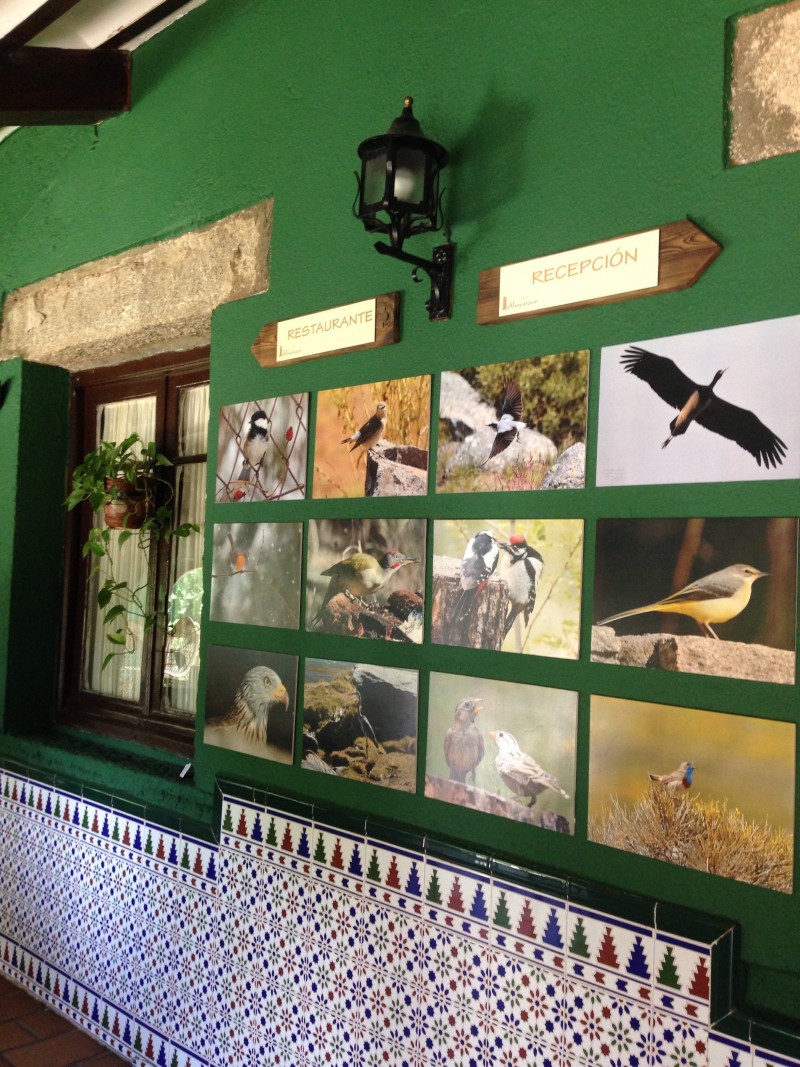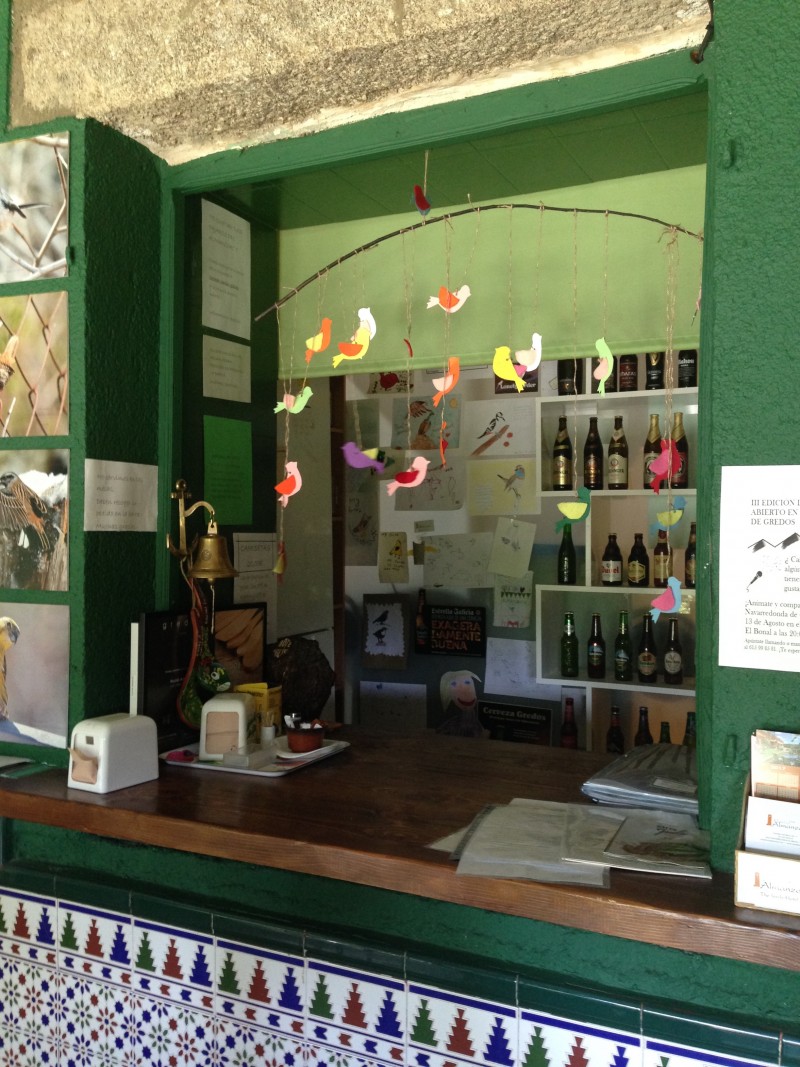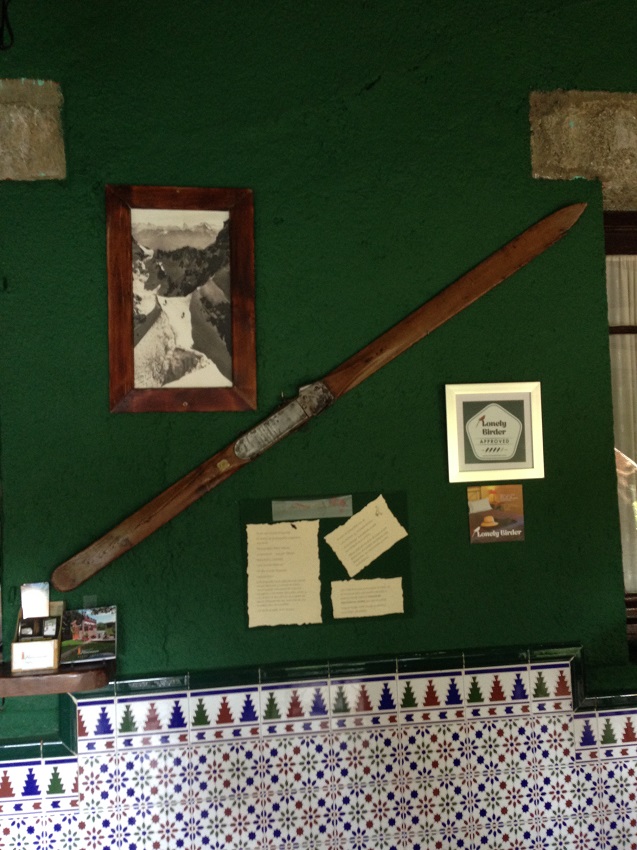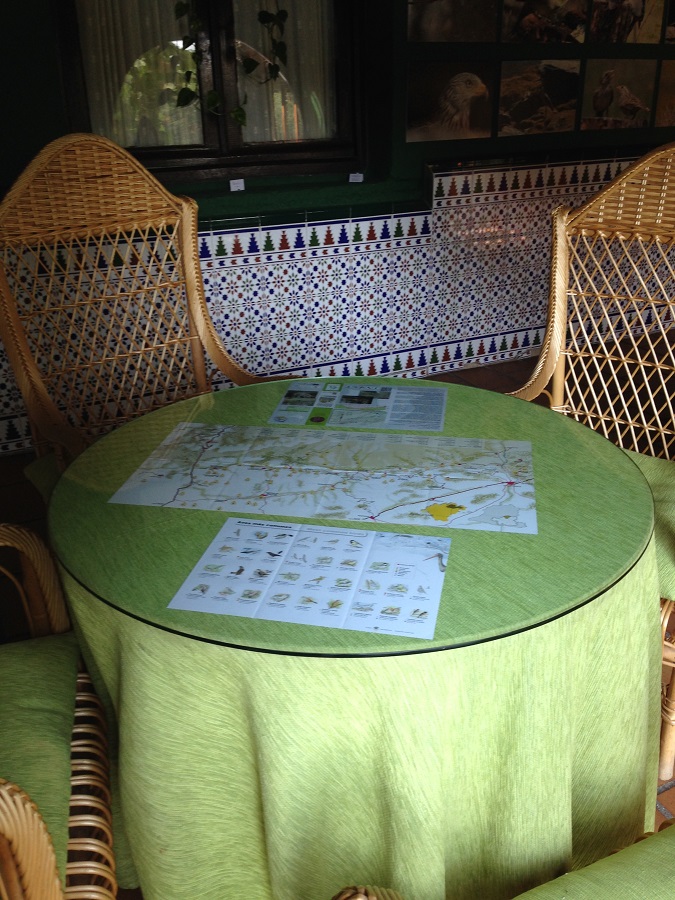 An outstanding hotel rural in Spain:
Over 60 years ago it opened its doors, becoming one of the oldest establishments in the Sierra de Gredos. Since 1991, Luis and Loli are in charge, they try to convey to their clients the enthusiasm for their work and the love and respect for the privileged environment where they live. And what if they get it!
The rural hotel in Spain landscape:
Gardens, trees and vegetation surround the building. From the upper terrace you can enjoy the marvellous views of the summits of Gredos.
Outside the pine forests, gorges, cliffs, peaks and lagoons await you. In addition, since 2013 the area has Starlight certificate, it is one of the few privileged enclaves of Spain for the Stargazing. You can enjoy a perfect sky without any light pollution  from the terrace of the hostel.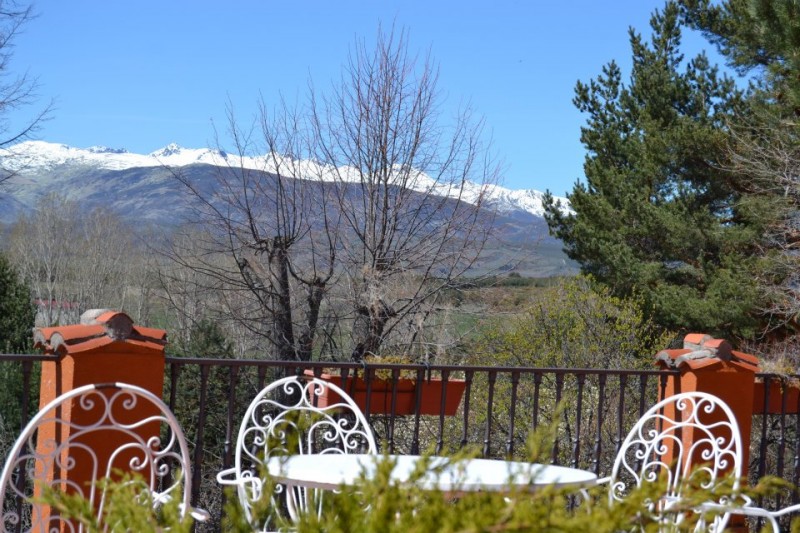 Restaurant:
A large and pleasant dining room with  Typical Castilian decoration and large windows it is perfect to enjoy a wide range of starters, fish, meat and homemade desserts, with options for vegetarians.
It is also highly recommended to try the tapas menu outside the dining room, it is perfect to accompany with a good wine or beer.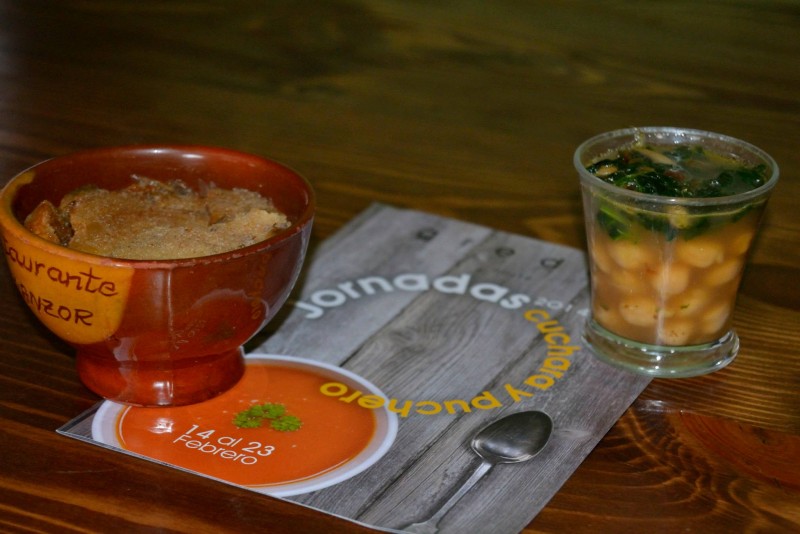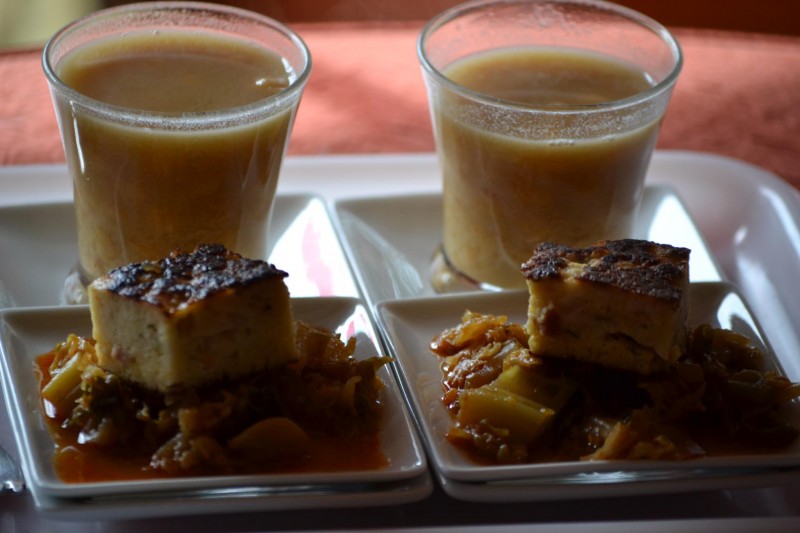 Rural hotel in Spain activities:
Around the hotel you can visit some interesting places such as El Pinar de Navarredonda, the Gorges of Valdeascas or El Cuervo, the highest area of River Tormes, along with its birth or Las Chorreras. Around all these places there are several routes of high mycological value, ornithological, botanical or simply landscaping, and in some of them there are pools of crystal clear water where you can enjoy swimming in summer.
On the other hand, only 15 km away is the Platform, the starting point for most of the ascents to the peaks and the most spectacular areas of the Sierra: El Almanzor, El Morezón, La Galana, La Mira, etc.
And if you are a lover of ornithology, Hostal Almanzor offers you a very special place where you can watch birds and photograph them with great detail.From the Bird Observation Hide, it is possible to observe from kites, climbers, chickadees, royal whistles, crossbills, … even mammals like the fox.»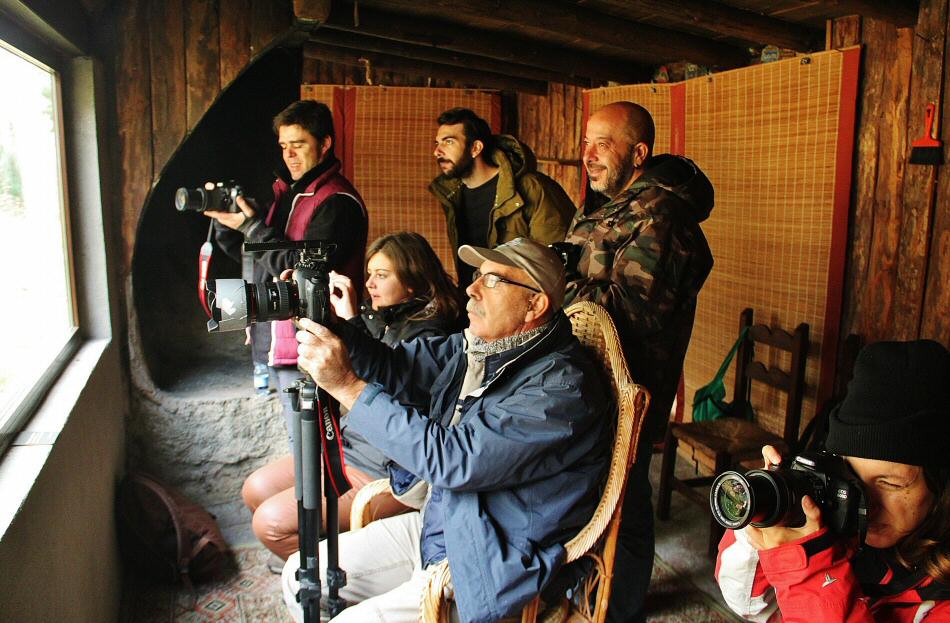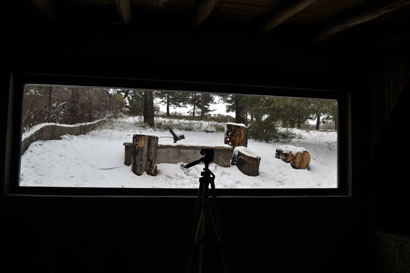 In addition, our hostel has been awarded the 4 feathers granted by Lonely Birder, an award to owners who are committed to quality ornithological tourism and commitment to the conservation of birds and their habitats.